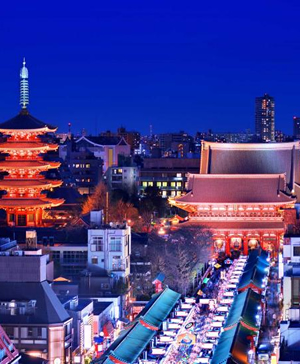 Japan & Korea
he countries where 'We the People' is actually lived. The countries which live by the concept of Positive and Negative Energies even today. The countries which symbolize undying spirit in the midst of natural and manmade calamities. Come experience them.
Visit Mt Fuji, witness the ethereal site of Cherry Blossoms, ride the famous Bullet Train, visit Hiroshima and Nagasaki, Jeju – the most idyllic island, Grand Palaces, Temples or shop till you drop!!!
All this and much more to be felt in these polite and religious countries.