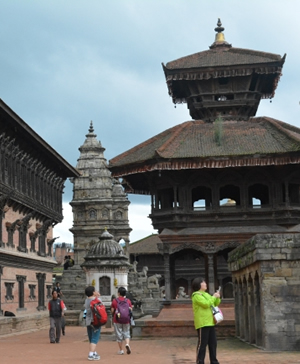 Bhutan, Tibet, Nepal & Myanmar
Lands of mystery, culture and ancient heritage. Lands of the sacred and protected Lhamas and the Stupas. Land of the Great Himalayas including the EVEREST!!!
Visit Nepal: Enjoy the beautiful lakeside town of Pokhara or the revered Pashupatinath Temple at Kathmandu. Take a ride to see the Everest Peak or pay a visit to Rhinos at Chitwan National Park.
Visit Tibet: home to Dalai Lama!! Visit Lhasa – one of the highest altitude cities. Check Potala Palace, the erstwhile Winter Home of Dalai Lama. Mingle with the local Muslims, Ladakhis, Chinese and Tibetans – in a nutshell – Experience Divinity here.
Visit Bhutan: land in Paro or enter via Bagdogra, Bhutan embodies the statement, enjoy the journey and not the destination. Ranking highest on Happy Quotient, commercialization and urbanization are yet to step here. In Bhutan enrich your soul.
Visit Myanmar: get enchanted by the uncountable Pagodas spread throughout the country from Yangon to Bagan to Mandalay. Relish the famous Khow Suey!!! Cycle in the field or up the mountains. Myanmar is all about coming close to Nature!!